Consideraciones éticas institucionales para la publicación de artículos científicos
Filosofia Comite editorial

UIS
Descargas
La descarga de datos todavía no está disponible.
Citas
Chan AW, Song F, Vickers A, Jefferson T, Dickersin K, Gøtzsche PC, Krumholz HM,Ghersi D, van der Worp HB. Increasing value and reducing waste: addressing inaccessible research. Lancet. 2014 Jan 18; 383(9913):257-66.

Cohen J, Grudzinksas G, Johnson MH. Possible conflicts of interest in medical publishing. Reprod Biomed Online. 2013 May; 26(5):409-10.

Denegri S1, Faure H. It's plain and simple: transparency is good for science and in the public interest. Trials. 2013 Jul 12; 14: 215.

DiPiro JT. Acceptance and rejection of manuscripts for publication in the American Journal of Pharmaceutical Education. Am J Pharm Educ. 2013 May 13; 77(4):66.

Donev D. Principles and ethics in scientific communication in biomedicine. Acta Inform Med. 2013 Dec; 21(4):228-33.

Elia N1, Wager E2, Tramèr MR3. Fate of articles that warranted retraction due to ethical concerns: a descriptive cross-sectional study. PLoS One. 2014 Jan 22; 9(1):e85846.

Galipeau J1, Moher D, Skidmore B, Campbell C, Hendry P, Cameron DW, Hébert PC, Palepu A. Systematic review of the effectiveness of training programs in writing for scholarly publication, journal editing, and manuscript peer review (protocol).Syst Rev. 2013 Jun 17; 2:41. doi: 10.1186/2046-4053-2-41.

Gasparyan AY1, Ayvazyan L, Akazhanov NA, Kitas GD. Conflicts of interest in biomedical publications: considerations for authors, peer reviewers, and editors. Croat Med J. 2013 Dec; 54(6):600-8.

Gleicher N. Avoiding currently unavoidable conflicts of interest in medical publishing by transparent peer review. Reprod Biomed Online. 2013 May;26(5):411-5.

Graf C1, Wager E, Bowman A, Fiack S, Scott-Lichter D, Robinson A.
Best Practice Guidelines on Publication Ethics: a publisher's perspective. Int J ClinPract Suppl. 2007 Jan; (152):1-26.

Kearney MH. Be a responsible co-author. Res Nurs Health. 2014 Feb; 37(1):1-2.

Kibbe MR1, Sarr MG, Livingston EH, Freischlag JA, Lillemoe KD, McFadden DW. The art and science of publishing: reflections from editors of surgery journals. J Surg Res. 2014 Jan; 186(1):7-15.

Li T, Dickersin K. Citation of previous meta-analyses on the same topic: a clue to perpetuation of incorrect methods? Ophthalmology. 2013 Jun; 120(6):1113-9.

Liebowitz J. Editorial. Life as a Journal Editor Expert Systems with Applications 41(2014) 1552.

Netland PA. Ethical authorship and the Ingelfinger rule in the digital age. Ophthalmology. 2013 Jun; 120(6):1111-2.

O'Hair RA, Neff J. Is there "self plagiarism" and "salami" publishing in JASMS? J Am Soc Mass Spectrom. 2013 Jul; 24(7):986-7.

Rother HA. Communicating pesticide neurotoxicity research findings and risks to decision-makers and the public. Neurotoxicology. 2014 Mar 15. pii: S0161-813X(14)00034-5. doi: 10.1016/j.neuro.2014.03.001.

Simera I, Altman DG. Reporting medical research. Int J ClinPract. 2013 Aug;67(8):710-6.

Teixeira da Silva JA. The need for post-publication peer review in plant sciencepublishing.

Front Plant Sci. 2013 Dec 4;4:485.

Wager E1, Kleinert S. Cooperation between research institutions and journalson research integrity cases: guidance from the committee on publication ethics(cope).Acta Inform Med. 2012 Sep;20(3):136-40.

Wager E &Kleinert S. Responsible research publication: international standards for authors. A position statement developed at the 2nd

World Conference on Research Integrity, Singapore, July 22-24, 2010. Chapter50 in: Mayer T &Steneck N (eds) Promoting Research Integrity in a GlobalEnvironment. Imperial College Press / World Scientific Publishing, Singapore (pp
309-16). (2011) (ISBN 978-981-4340-97-7).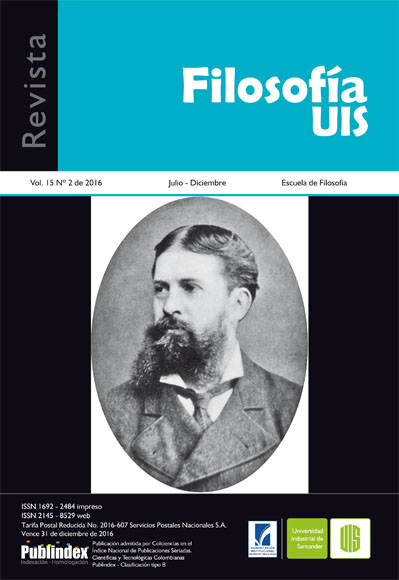 Sección
Consideraciones éticas institucionales para la publicación de artículos