Lesión de Dieulafoy en estómago como causa de sangrado gastrointestinal alto: presentación de un caso
Jario Alonso Sierra-Avendaño

Universidad Industrial de Santander

Fabián Andrés Mejía-Casadiegos

Universidad Autonoma de Bucaramanga

María Paula Pérez-Barón

Universidad Industrial de Santander

Gabriel Eduardo Pérez-García

Universidad Industrial de Santander
Resumen
La lesión de Dieulafoy representa aproximadamente el 2% de todos los casos de hemorragia gastrointestinal superior. En la mayoría de casos esta anomalía se ubica en el estómago, principalmente en la curvatura menor. Se presenta el caso de un adulto joven con hematemesis y signos de hipovolemia. Durante la esofagogastroduodenoscopia se evidenció un coágulo adherido en el cuerpo gástrico a nivel de la curvatura mayor, sugestivo de lesión de Dieulafoy. Inicialmente se realizó manejo médico sin mejoría significativa, por lo que se realizó laparotomía exploratoria con resección de la malformación vascular, finalmente con el informe histopatológico se confirmó el diagnóstico. A pesar de ser una causa infrecuente de hemorragia gastrointestinal superior, la lesión de Dieulafoy debe considerarse entre los diagnósticos diferenciales, especialmente si la hemorragia persiste aún con manejo médico. MÉD.UIS.2019;32(1):27-31. 
Palabras clave:
Malformaciones vasculares, Hemorragia Gastrointestinal, enfermedades gastrointestinales, Patología quirúrgica, Laparotomía
Descargas
La descarga de datos todavía no está disponible.
Citas
1. Feinman M, Haut ER. Upper gastrointestinal bleeding. Surg Clin North Am 2014; 94(1):43–53.

2. Loperfido S, Baldo V, Piovesana E, Bellina L, Rossi K, Groppo M, et al. Changing trends in acute upper-GI bleeding: a populationbased study. Gastrointest Endosc. 2009; 70(2):212-24.

3. Samuel R, Bilal M, Tayyem O, Guturu P. Evaluation and management of Non-variceal upper gastrointestinal bleeding. Dis Mon. 2018; 64(7):333-43.

4. Lee YT, Walmsley RS, Leong RW, Sung JJY. Dieulafoy's lesion. Gastrointest Endosc. 2003;58(2):236-43.

5. al-Mishlab T, Amin AM, Ellul JP. Dieulafoy's lesion: an obscure cause of GI bleeding. J R Coll Surg Edinb. 1999;44(4):222-25.

6. Khalid S, Abbass A, Do T, Malhotra D, Albors-Mora M. The hidden culprit in a massive episode of hematemesis: a Dieulafoy's lesion. Cureus. 2016;8(10):e824.

7. Nguyen DC, Jackson CS. The Dieulafoy's lesion: an update on evaluation, diagnosis, and management. J Clin Gastroenterol 2015; 49(7):541–49.

8. Rojas A, Carvajal GD, Prieto RG, Aponte DM. Lesión de Dieulafoy de duodeno: hallazgo inusual. Rev Col Gastroenterol. 2016; 31(3):292–96.

9. Jain R, Chetty R. Dieulafoy disease of the colon. Arch Pathol Lab Med. 2009;133(11):1865–67.

10. Nojkov B, Cappell MS. Gastrointestinal bleeding from Dieulafoy's lesion: Clinical presentation, endoscopic findings, and endoscopic therapy. World J Gastrointest Endosc. 2015; 7(4):295–307.

11. Park J, Ha H, Kim M. Death due to gastrointestinal hemorrhage associated with Dieulafoy's lesion. Korean J Leg Med. 2014; 38(3):113–15.

12. Khan R, Mahmad A, Gobrial M, Onwochei F, Shah K. The diagnostic dilemma of Dieulafoy's lesion. Gastroenterology Res. 2015; 8(3-4):201-06.

13. Ding YJ, Zhao L, Liu J, Luo HS. Clinical and endoscopic analysis of gastric Dieulafoy's lesion. World J Gastroenterol. 2010; 16(5):631– 35.

14. Jammal M, Khodorkovsky B, Raden M, Hahn B. Adult female with hematemesis-Dieulafoy lesion. Am J Emerg Med 2013; 31(5):889.

15. Saleh R, Lucerna A, Espinosa J, Scali V. Dieulafoy lesion: the little known sleeping giant of gastrointestinal bleeds. Am J Emerg Med. 2016; 34(12):2464.e3-2464.e5.

16. Baxter M, Aly EH. Dieulafoy's lesion: current trends in diagnosis and management. Ann R Coll Surg Engl. 2010; 92(7):548–54.

17. Kamal M, Santhanam P, Rayyan YM. Hypertension and clinical outcomes of patients with gastrointestinal submucosal vascular (Dieulafoy) lesional hemorrhage. J Clin Hypertens. 2016;18(7):710.

18. Shin HJ, Ju JS, Kim KD, Kim SW, Kang SH, Kang SH, et al. Risk factors for Dieulafoy lesions in the upper gastrointestinal tract. Clin Endosc. 2015; 48(3):228–33.

19. Park SH, Lee DH, Park CH, Jeon J, Lee HJ, Lim SU, et al. Predictors of rebleeding in upper gastrointestinal Dieulafoy lesions. Clin Endosc. 2015; 48(5):385–91.

20. Inayat F, Ullah W, Hussain Q, Hurairah A. Dieulafoy's lesion of the oesophagus: a case series and literature review. BMJ Case Rep. 2017. pii: bcr2016218100.

21. Fujimaru T, Akahoshi K, Matsuzaka H, Sumita Y, Kubokawa M. Bleeding rectal Dieulafoy´s lesion. Gastrointest Endosc. 2003; 57(7):9-22.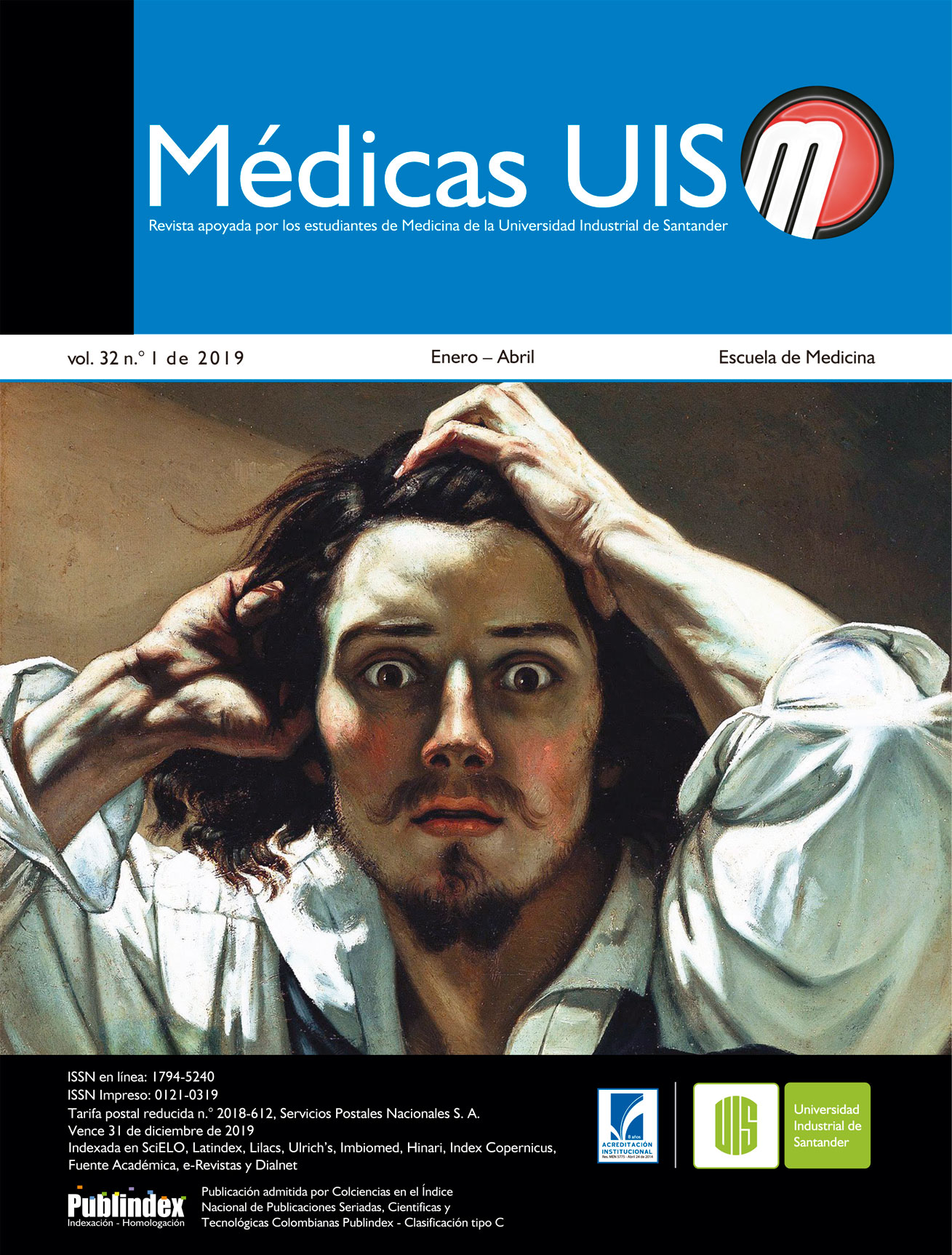 Sección
Artículo original