Síndrome de QT largo congénito: Revisión de la literatura
Alejandro Velasco-De La Cuesta

Texas Tech University Health Sciences Center

Víctor Manuel Velasco-Caicedo

Fundación Clínica Shaio
Resumen
El síndrome de QT largo congénito es una patología transmitida de forma hereditaria, caracterizada por mutaciones en los canales iónicos de las células del miocardio que producen una prolongación anormal del intervalo QT, facilitando la presentación de arritmias potencialmente mortales. Sus manifestaciones clínicas principales son el síncope y la muerte súbita, con una edad promedio de aparición a los 12 años de edad. El diagnóstico se basa en hallazgos clínicos, asociados a un intervalo QT prolongado en el electrocardiograma y una posible historia familiar de síncope y muerte a temprana edad. La identificación por parte del médico tratante es de suma importancia debido a que los betabloqueadores han demostrado reducir la mortalidad en pacientes con este síndrome, además es posible realizar modificaciones en el estilo de vida y controlar ciertos medicamentos potencialmente desencadenantes de arritmias. En caso de pacientes con muy alto riesgo, la terapia con cardiodesfibrilador implantable está indicada.
Palabras clave: Síndrome QT largo. Arritmias cardíacas. Síncope. Muerte súbita. Canales iónicos cardíacos.
Descargas
La descarga de datos todavía no está disponible.
Referencias
1. Priori SG, Napolitano C, Schwartz PJ. Genetics of cardiac arrhythmias. In Zipes DP, Libby P, Bonow RO, Braunwald E. (eds). Braunwald's Heart Disease , 7th ed, 2004. Philadelphia, PA: Elsevier Saunders, p. 689–95.

2. Moss AJ. Long QT Syndrome. In Podrid PJ, Kowey PR. Cardiac Arrhythmia: Mechanisms diagnosis And Management 2 nd ed, 2001. Philadelphia, PA: Lippincot Williams and Wilkins, p 1110-9.

3. Jervell A, Lange Nielsen F. Congenital deaf mutism, functional heart disease with prolongation of the QT interval, and sudden death. Am Heart J. 1957;54:59-68.

4. Romano C, Gemme G, Pongiglione R. [Rare Cardiac Arrhythmias of the Pediatric Age. II. Syncopal Attacks Due To Paroxysmal Ventricular Fibrillation. (Presentation of 1st Case in Italian Pediatric Literature)] Clin Pediatr (Bologna). 1963;45:656-83.

5. Ward OC. A New Familial Cardiac Syndrome In Children. J Ir Med Assoc. 1964;54:103-6.

6. Schwartz PJ, Priori SG, Napolitano C. How really rare are rare diseases? The intriguing case of independent compound mutations in the long QT syndrome. J Cardiovasc Electrophysiol. 2003;14:1120-1.

7. Moss AJ, Kass RS. Long QT syndrome: from channels to cardiac arrhythmias. J Clin Invest. 2005;115(8):2018-24.

8. Splawski I, Shen J, Timothy KW, Lehmann MH, Priori S, Robinson JL, et al. Spectrum of mutations in long-QT syndrome genes. KVLQT1, HERG, SCN5A, KCNE1, and KCNE2. Circulation. 2000;102:1178–85.

9. Priori SG, Napolitano C, Schwartz PJ. Low penetrance in the long-QT syndrome: clinical impact. Circulation. 1999;99(4):529-33.

10. Imboden M, Swan H, Denjoy I, Van Langen IM, Latinen-Forsblom PJ, Napolitano C, et al. Female predominance and transmission distortion in the long-QT syndrome. N Engl J Med. 2006;355(26):2744-51.

11. Schwartz PJ, Priori SG. Long QT syndrome–phenotype genotype considerations. In Zipes DP, Jalife J (eds.) Cardiac Electrophysiology, 4 th ed, 2004. Philadelphia, PA: Elsevier, p. 651–67.

12. Ueda K, Valdivia C, Medeiros-Domingo A, Tester DJ, Vatta M, Farrugia G, et al. Syntrophin mutation associated with long QT syndrome through activation of the nNOS-SCN5A macromolecular complex. Proc Natl Acad Sci USA. 2008; 105:9355–60.

13. Chen L, Marquardt ML, Tester DJ, Sampson KJ, Ackerman MJ, Kass RS. Mutation of an A-kinase-anchoring protein causes long-QT syndrome. Proc Natl Acad Sci USA. 2007;104:20990–5.

14. Vatta M, Ackerman MJ, Ye B, Makielski JC, Ughanze EE, Taylor EW et al. Mutant caveolin-3 induces persistent late sodium current and is associated with long-QT syndrome. Circulation. 2006;114:2104–12.

15. Mohler PJ, Le Scouarnec S, Denjoy I, Lowe JS, Guicheney P, Caron L,. Defining the cellular phenotype of ankyrin-B syndrome variants: human ANK2 variants associated with clinical phenotypes display a spectrum of activities in cardiomyocytes. Circulation. 2007;115:432–41.

16. Prior SG, Napolitano C, Humphries SE, and Skipworth J. Genetics of Cardiovascular Diseases. In The ESC Textbook of Cardiovascular Medicine 2 nd ed. 2009. Oxford University Press: p. 294-298.

17. Roden DM. Long-QT Syndrome. N Engl J Med. 2008;358:169-76.

18. Schwartz PJ, Priori SG, Spazzolini C, Moss AJ, Vincent GM, Bloise R, et al Genotype-phenotype correlation in the long-QT syndrome: gene-specific triggers for life-threatening arrhythmias. Circulation. 2001;103(1):89-95.

19. Goldenberg I, Moss AJ. Long QT syndrome. J Am Coll Cardiol. 2008 Jun 17;51(24):2291-300.

20. Lista de drogas que prolongan el segmento QT disponible en CERT Arizona. www.qtdrugs.org.

21. Hofman N, Wilde A, Kaab S, Van Langen I. Diagnostic criteria for congenital long QT syndrome in the era of molecular genetics: do we need a scoring system? Eur Heart J. 2007;28(5):575-80.

22. Swan H, Viitasalo M, Piippo K, Laitinen P, Kontula K, Toivonen L. Sinus node function and ventricular repolarization during exercise stress test in long QT syndrome patients with KvLQT1 and HERG potassium channel defects. J Am Coll Cardiol. 1999;34(3):823-9.

23. Vyas H, Hejlik J, Ackerman MJ. Epinephrine QT stress testing in the evaluation of congenital long-QT syndrome: diagnostic accuracy of the paradoxical QT response. Circulation. 2006;113(11):1385-92.

24. Shimizu W, Noda T, Takaki H, Kurita T, Nagaya N, Satomi K, et al. Epinephrine unmasks latent mutation carriers with LQT1 form of congenital long-QT syndrome. J Am Coll Cardiol.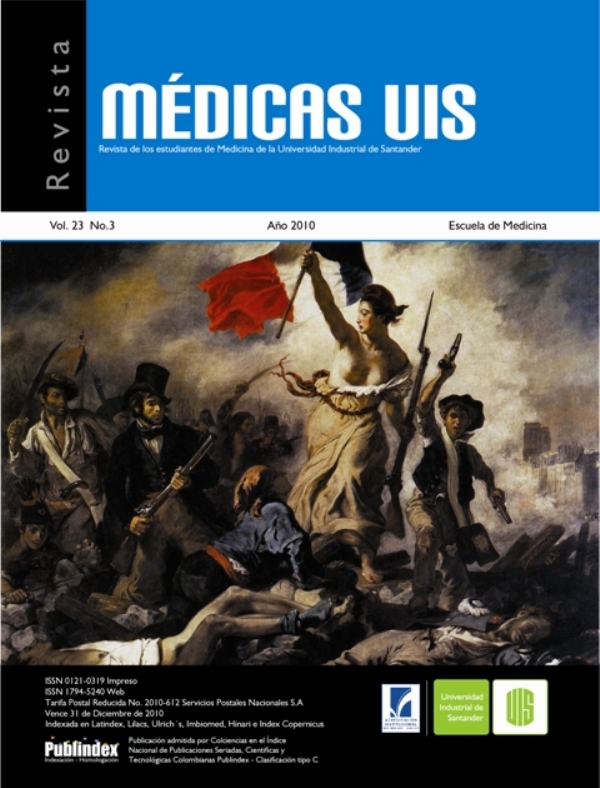 Esta obra está bajo licencia internacional
Creative Commons Reconocimiento 4.0
.