Leishmaniasis cutánea inducida por especies de Leishmania Viannia en ratones BALB/c y eficacia de un tratamiento tópico
Laura F. Neyra

Universidad Industrial de Santander

Diana P. Peña

Universidad Industrial de Santander

Angélica M. Vera

Universidad Industrial de Santander

Julio C. Mantilla

Universidad Industrial de Santander

Patricia Escobar

Universidad Industrial de Santander
Resumen
 Introducción: La diversidad de las formas clínicas de la leishmaniasis del Nuevo Mundo (desde formas cutáneas localizadas a diseminadas o formas mucosas) causada por especies del subgénero Viannia podría inferir en la eficacia de los tratamientos tópicos. El objetivo del presente trabajo fue determinar las características de la leishmaniasis cutánea producida por infecciones con Leishmania (V.) braziliensis y L.(V.) panamensis en ratones BALB/c y la eficacia de un mismo tratamiento tópico. Materiales y métodos: Después de la infección con cada una de las especies se realizó seguimiento de las lesiones determinando su tamaño (mm2) y características macroscópicas, cada siete días por 150 días. Las características histopatológicas (en lesiones y órganos) fueron determinadas 70, 106 y 150 días post-infección y la eficacia de un tratamiento tópico (cura de lesión y parasitológica) fue determinada después del tratamiento con un gel de miltefosina aplicado una vez al día por 20 días sobre las lesiones. Resultados: Se observó un aumento del tamaño de las lesiones en ambos grupos de ratones, sin embargo, un mayor tamaño de las lesiones e intensidad de la respuesta inflamatoria con menos alteraciones epidérmicas fue encontrada en los ratones infectados con L. (V.) braziliensis. En ningún grupo se encontraron parásitos en órganos (nódulos, bazo e hígado) ni diferencias en la efectividad del tratamiento tópico utilizado. Conclusión: La eficacia del tratamiento tópico utilizado no fue afectada por las diferencias macro y microscópicas encontradas en la leishmaniasis producida por las dos especies de Leishmania evaluadas. 
Palabras clave:
L.(V.) brazilienzis, L.(V.) panamensis, ratones BALB/c, miltefosina, patrones histopatológicos, tratamiento tópico, gel
Descargas
La descarga de datos todavía no está disponible.
Citas
1. Alvar J, Vélez ID, Bern C, Herrero M, Desjeux P, Cano J, et al. Leishmaniasis worldwide and global estimates of its incidence. PLoS One. 2012; 7(5): e35671. doi: 10.1371/journal.pone.0035671.

2. Sundar S, Chakravarty J. Antimony toxicity. Int J Environ Res Public Health. 2010; 7(12): 4267-4277. doi: 10.3390/ijerph7124267.

3. Wolf-Nassif P, de Mello TFP, Navasconi TR, Mota CA, Demarchi IG, Aristides SMA, et al. Safety and efficacy of current alternatives in the topical treatment of cutaneous leishmaniasis: a systematic review. Parasitology. 2017; 144(8): 995-1004. doi: 10.1017/S0031182017000385.

4. Blum J, Lockwood DN, Visser L, Harms G, Bailey MS, Caumes E, et al. Local or systemic treatment for New World cutaneous leishmaniasis? Re-evaluating the evidence for the risk of mucosal leishmaniasis. Int Health. 2012; 4(3): 153-163.

5. Aronson N, Herwaldt BL, Libman M, Pearson R, Lopez-Velez R, Weina P, et al. Diagnosis and treatment of leishmaniasis: clinical Practice Guidelines by the Infectious Diseases Society of
America (IDSA) and the American Society of Tropical Medicine and Hygiene (ASTMH). Am J Trop Med Hyg. 2017; 96(1): 24-45. doi: 10.4269/ajtmh.16-84256.

6. Silva J, Queiroz A, Moura I, Sousa RS, Guimarães LH, Machado PRL, et al. Dynamics of American tegumentary leishmaniasis in a highly endemic region for Leishmania (Viannia) braziliensis infection in northeast Brazil. PLoS Negl Trop Dis. 2017; 11(11): e0006015. doi: 10.1371/journal.pntd.0006015.

7. Rodríguez G, Arenas C, Ovalle C, Hernández C. ¨Las Leishmaniasis: atlas y texto" Hospital Universitario Centro Dermatológico Federico Lleras Acosta. Bogotá, Colombia En: Colombia 2016. 1st edition: Editorial Panamericana ISBN: 978-958-59331-0-1p. 91-106.

8. Saldanha MG, Queiroz A, Machado PRL, de Carvalho LP, Scott P, de Carvalho EM, et al. Characterization of the histopathologic features in patients in the early and late phases of cutaneous leishmaniasis. Am J Trop Med Hyg. 2017; 96(3): 645-652.

9. Achtman JC, Ellis DL, Saylors B, Boh EE. Cutaneous leishmaniasis caused by Leishmania (Viannia)panamensis in 2 travelers. JAAD Case Rep. 2016; 2(2): 95-97. doi: 10.1016/j.jdcr.2015.11.018.

10. Craig AG, Grau GE, Janse C, Kazura JW, Milner D, Barnwell JW, et al. participants of the Hinxton Retreat meeting on Animal Models for Research on Severe Malaria. The role of animal models for research on severe malaria. PLoS Pathog. 2012; 8(2): e1002401. doi: 10.1371/journal.ppat.1002401.

11. Loeuillet C, Bañuls AL, Hide M. Study of Leishmania pathogenesis in mice: experimental considerations. Parasit Vectors. 2016; 9: 144. doi: 10.1186/s13071-016-1413-9.

12. Castilho TM, Goldsmith-Pestana K, Lozano C, Valderrama L, Saravia NG, McMahon-Pratt D. Murine model of chronic L. (Viannia) panamensis infection: role of IL-13 in disease. Eur J
Immunol. 2010; 40(10): 2816-2829. doi: 10.1002/eji.201040384.

13. Rojas JI, Tani E, Orn A, Sánchez C, Goto H. Leishmania (Viannia) panamensis-induced cutaneous leishmaniasis in Balb/c mice: pathology. Int J Exp Pathol. 1993; 74(5): 481-491.

14. Travi BL, Osorio Y, Saravia NG. The inflammatory response promotes cutaneous metastasis in hamsters infected with Leishmania (Viannia) panamensis. J Parasitol. 1996; 82(3): 454-457.

15. Pereira CG, Silva AL, de Castilhos P, Mastrantonio EC, Souza RA, Romão RP, et al. Different isolates from Leishmania braziliensis complex induce distinct histopathological features in a murine model of infection. Vet Parasitol. 2009; 165(3-4): 231-240. doi: 10.1016/j.vetpar.2009.07.019.

16. de Moura TR, Novais FO, Oliveira F, Clarêncio J, Noronha A, Barral A, et al. Toward a novel experimental model of infection to study American cutaneous leishmaniasis caused by Leishmania braziliensis. Infect Immun. 2005; 73(9): 5827-5834.

17. Donnelly KB, Lima HC, Titus RG. Histologic characterization of experimental cutaneous leishmaniasis in mice infected with Leishmania braziliensis in the presence or absence of sand
fly vector salivary gland lysate. J Parasitol. 1998; 84(1): 97-103.

18. Escobar P, Matu S, Marques C, Croft SL. Sensitivities of Leishmania species to hexadecylphosphocholine (miltefosine), ET-18-OCH(3) (edelfosine) and amphotericin B. Acta Trop. 2002; 81(2): 151-157.

19. Jha TK, Sundar S, Thakur CP, Bachmann P, Karbwang J, Fischer C, et al. Miltefosine, an oral agent, for the treatment of Indian visceral leishmaniasis. N Engl J Med. 1999; 341(24): 1795-1800.

20. Soto J, Arana BA, Toledo J, Rizzo N, Vega JC, Diaz A, et al. Miltefosine for new world cutaneous leishmaniasis. Clin Infect Dis. 2004; 38(9): 1266-1272.

21. Van Bocxlaer K, Yardley V, Murdan S, Croft SL. Topical formulations of miltefosine for cutaneous leishmaniasis in a BALB/c mouse model. J Pharm Pharmacol. 2016; 68(7): 862-872.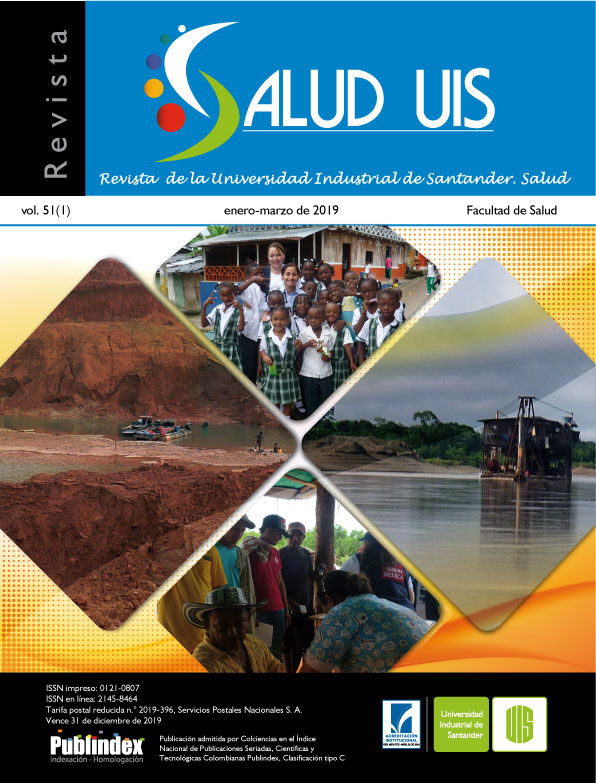 Sección
Artículos Científicos